Natália Milanová
Minister of Culture of the Slovak Republic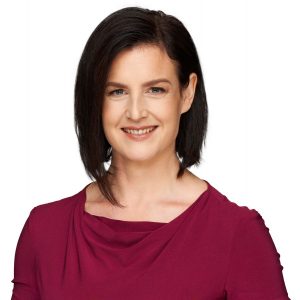 Education:
2000 – 2005  Comenius University, Bratislava, Faculty of Education
Professional Experience:
2018 – 2020  Member of the Slovak Parliament – Vice-chair of the Parliamentary Committee on Culture and Media
2014 – 2018  Political movement ORDINARY PEOPLE and Independent Personalities (OĽANO)
2010 – 2013  Project Manager
2009 – 2010  Effectivity, s.r.o, Bratislava
2006 – 2009  Private Secondary and Primary School –  Teacher of Slovak and History
Who is Natália Milanová?
Natália Milanová is a qualified teacher. After teaching in a secondary school in Bratislava, her career path turned towards political communication and marketing. At the same time, she also worked in the film industry as a stuntwoman and a body double, in particular in scenes involving horses, since she has ridden horses since the age of ten. She also founded, acted in and wrote scripts for Equiteatro – an experience-based children's theatre which was the first in Slovakia to produce plays for actors and horses. She is the author of a children's book about the history of Slovakia, A History of the Brave Slovak Nation.
Since 2014, she has been working with the political movement Ordinary People and Independent Personalities (OĽaNO).
She became a Member of the National Council of the Slovak Republic in 2018 and was vice-chair of the committee on culture and media. Following the parliamentary elections in February 2020, she was nominated as Minister of Culture by the OĽaNO movement.
She is married and has a two-year-old son.
Last update: 18. November 2020 / MKSR Admin